Lifestyle Business
We handle products and services that contribute to health and a comfortable lifestyle based on ANA's brand equity.
Making full use of the wide-ranging networks with Japanese and overseas companies and our wealth of experience, as well as providing value to the ANA Group, we continue our active challenge to expand trade with companies outside of the group and seek out new business.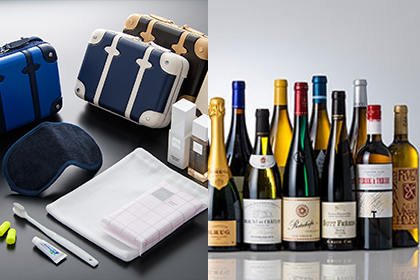 Development and procurement of in-flight Products
We apply our domestic and overseas network to develop and procure a diverse range of safe, reliable, and functional products related to in-flight services and airport lounge services (beverages, food products, flatware and utensils, linen, amenities, etc.)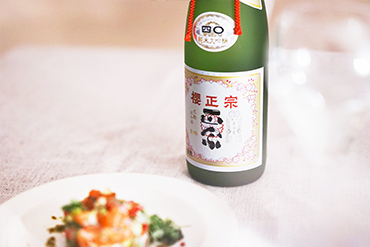 Export of Japanese Sake
Using the network we have built through procurement of in-flight services products, we support Japanese sake breweries entering into overseas markets, and pursue the creation of a new food culture that pairs non-Japanese cuisine with Japanese sake, to grow the popularity of Japanese sake.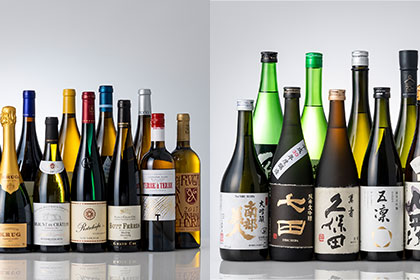 Planning and creation of in-flight entertainment
We procure and plan the In-flight Entertainment movies, videos, music programs and other contents.
The passengers will have an enjoyable and a comfortable flight with ANA original In-flight Entertainment services and special contents of seasonal themes.
Procurement and sale of lifestyle products and daily sundries
We provide products and daily sundries that are essential to everyday life. Our extensive product offerings range from the tickets, luggage tags, and cargo consumables used by the ANA Group to shopping bags, paper napkins, and hand towels.
Also, in response to changes in society and the environment, we are strengthening our engagement in the SDGs, including the development of businesses that cover waste collection and recycling.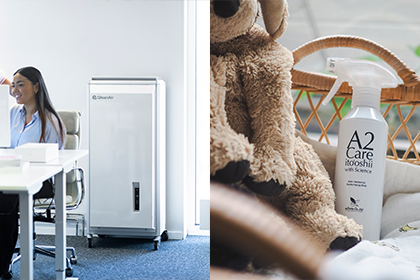 Development and sale of environmental hygiene products
We sell and develop a variety of products that contribute to comfort in daily life, including the safe and reliable disinfectant and deodorizer, A2Care, and air purifiers from QleanAir Scandinavia.
A highly safe disinfectant and deodorizer that is suitable for use on fabrics, metals, and plastics, A2Care is used by ANA and other airlines, as well as many other companies. In addition to corporate customers, we also serve as an agent and distributor for marketing and sales of this product to general consumers.

Japanese Liquor (sake and whiskey etc.) Export
Presenting High-Quality Japanese Liquor to the World

Spectacular disinfecting and deodorizing performance! A2Care