Electronics Business
Create and provide services, products, and solutions that are continuously chosen by customers in global electronics markets.
With OSAT, a business that links the Japanese semiconductor industry with Asia, as our core business, we are expanding and developing our worldwide business using our unique global expertise, knowledge and networks on the growing global electronics market.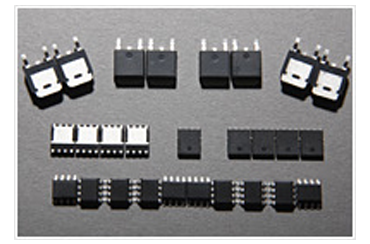 Provide services, products, and solutions in global electronics markets.
Providing OSAT services mainly for the semiconductors used mobile devices, industrial equipment, automobiles, home appliances, and computers, and engaged in global electronics markets where we conduct the import, export, and sales of semiconductor wafers, materials, soldering, and adhesives. With over 40 years industry experience and a global network consisting of overseas partners and our own overseas locations, we pursue and provide services & solutions that fulfill the diverse and changing needs of our global customers.
Provide outsourced semiconductor assembly and testing (OSAT) services
Wafer foundry services
Electronics manufacturing services (EMS)
Import, export and sale of semiconductor wafers and chips
Import, export and sale of semiconductor assembly materials
Import, export and sale of electronic circuit boards
Import, export and sale of high-performance solder wires and pastes
Import, export and sale of high-performance adhesives
Import, export and sale of radio frequency identification (RFID) tags