Message from the President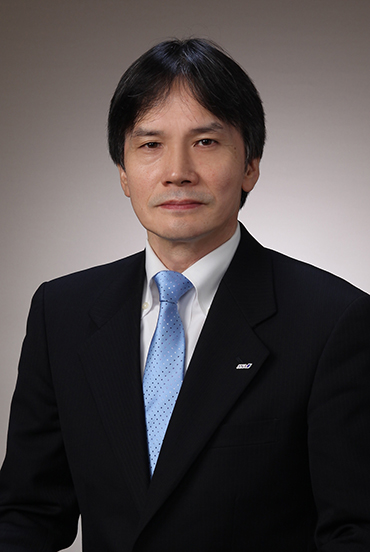 By viewing change as an opportunity and continuing to take on challenges with new ideas, we will achieve sustainable growth and the creation of a wealthy society together with our stakeholders.
Thank you for your continued support and consideration of our company.
My name is Hiroyuki Kunibu, and I am honored to have recently been appointed CEO of All Nippon Airways Trading Co., Ltd.
Two years have passed since COVID-19 first started to rage around the world.
New cases of the virus continue to rise due to the Omicron variant, and the effects of the pandemic are being felt in many quarters. On the other hand, progress is steadily being made in efforts premised on living with the virus and on a post-COVID society, and ways in which we live and work are undergoing great change.
To overcome the deterioration in business performance caused by the pandemic, the ANA Trading Group has worked as a united force to accomplish a recovery in its balance sheet, and we anticipate returning to profit in the fiscal year 2021.
Concurrently with those efforts, we have spent the past year formulating a new Group Mission and Vision so we transcend the past and achieve our next growth.
With our mission to receive the thanks of our customers, we will create diverse value and achieve a wealthy society, we will aim to be a company that perceives constantly changing needs, transforms itself, and creates diverse value.
We are strongly committed to being a corporate group that creates a bright and myriad future for society, for our customers, and for the employees.
I hope your further support and guidance in the years ahead.
Beyond the Limit!
Beyond the Border!
Beyond the Stereotype!
April 2022
CEO and President, ANA TRADING CO., LTD.
Hiroyuki KUNIBU