ANA TRADING CORP., U.S.A.
As the global marketing headquarters of the ANA Trading Group, we utilize the ANA Group network to continuously challenge ourselves.
We provide a variety of services to ANA Group airlines, including the procurement of aircraft parts and engine parts and emergency transport arrangement. Additionally, we purchase and disassemble of retired aircraft to conduct aircraft parts sales, leasing, and exchange to airlines and maintenance customers mainly in North America, Latin America, Europe and Asia. We are also engaged in a wide variety of operations, including providing contracted manufacturing support for US semiconductor manufacturers, the import and sales of Japanese welding products, handling of dried-fruit, nuts, and bananas from Ecuador.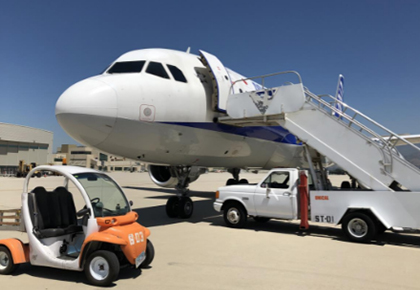 Aircraft Parts Business
As a specialized trading company in the Aerospace industry, we provide tailored solutions to customers' needs based on our extensive experiences in procurement and critical support (AOG) in airframe & component and engine material.
In 2005, we obtained the accreditation of the ASA100 from Aviation Suppliers Association(ASA) for the Quality Assurance Program, which has been recognized by Federal Aviation Administration (FAA).
Since 2014, we have been expanding our business network globally by offering various types of aircraft parts from dismantled retired aircraft, consignment programs, and sourcing support, to major airlines and maintenance companies (MRO) in North and South America, Europe and Asia.
Machinery Business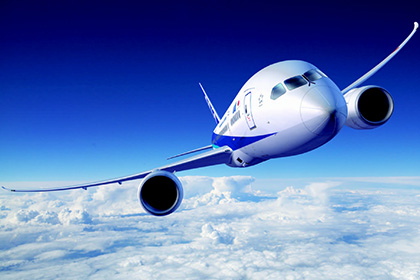 Aviation
With our extensive knowledge and experience and customer network in the airline industry, we offer various solutions to global customers in many aspects of aircraft operation, such as commercial aircraft/engine acquisition and operating lease, ferry arrangement of aircraft including exportation/importation, procurement and sales of aircraft interior, ground support equipment, maintenance tools, and trading and leasing small aircraft/rotorcraft, as our aircraft related business, and in addition procure electronic components (including Military use) for Japanese precision equipment manufacturers.
We also provide a one stop solution to airline customers by the collaboration with our strategic partners, GA Telesis and Farwest Aircraft.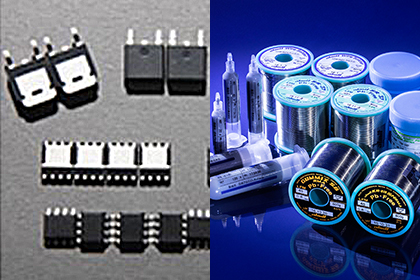 Electronics
The Electronics section provides products and technical solutions for a global customer base, serving the fields of semiconductors and electronic assembly.
With semiconductor manufacturing, utilizing our network in Asia, we have unique global business models rooted in expertise and innovation.
With over forty years industry experience and a global network, we remain committed to providing customers solutions that fulfill diverse and changing needs.
We are also the North American distributor of Japanese solder manufacturer, Nihon Almit., Co. Ltd, serving Canada, USA, Mexico and Central America, providing cutting edge technology, high quality products and technical support for our customers.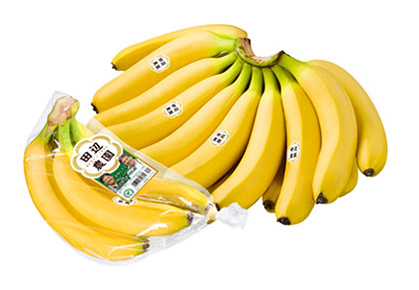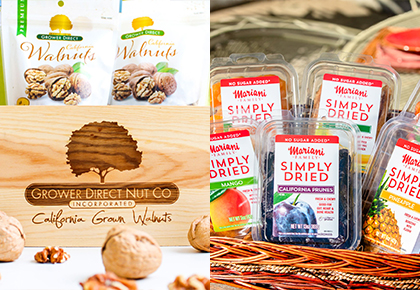 Food Business
In Food department, we purchase dried fruits and nuts from California and bananas from Ecuador, control quality, and arrange shipment.
We work closely with reliable partners to provide safe, high-quality products to our customers.
As a food trading company with strong ties to our production sites, we run a prune/walnut orchards in Northern California.
Providing reliable market information to customers based on our knowledge and experience is a part of our work.
TANABE FARM BANANA (https://www.ana-foods.co.jp/en/products/tanabe_farm/ )
Tanabe Farms started banana plantation in 1991. They are growing environmentally friendly method in Ecuador to realize sustainable agriculture and deliver the highest quality bananas to Japanese consumers. GLOBALG.A.P. and Rainforest Alliance Certified.
GROWER DIRECT NUT CO. (https://www.growerdirectnut.com/ )
We are the exclusive agent of Grower Direct Nut (Hughson, California) in Japanese market since 2009. Grower Direct Nut is one of the largest walnut processors in California.
Mariani Packing Company. (https://www.mariani.com/ )
We are an Exclusive Distributor of Mariani Packing (Vacaville, California) in Japanese market since 1989. Mariani Packing was founded in 1906, selling high quality dried fruit worldwide.

Manufacturing and sales of special tools and electrical tools used on BOEING aircraft