MUSASHI NO MORI COUNTRY CLUB CO., LTD.
Welcoming many golfers as the golf course of the ANA Trading Group.
Although located within 50 km of the Tokyo Metropolitan area, one step onto the Musashi no Mori Country Club and you'll find yourself swept away quietly enjoying the remote nature of Musashino. Operated as an ANA Trading Group golf course since April 2005, we prioritize safety and peace of mind while assisting with your golf lifestyle by providing the hospitality and service expected of the golf club of a 5-Star airline group.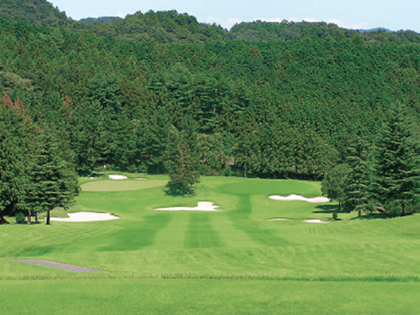 Golf course operations and management
Located on sprawling green hills, the Musashi no Mori Country Club is a golf course where guests can fully enjoy a strategically challenging course amid rows of cedar and cypress trees and seasonal scenery. Praised for the quality of the greenery, the course is also popular with female golfers.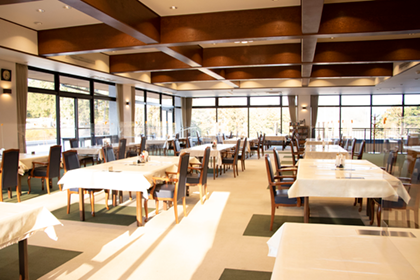 Restaurant operations
At spacious tables in ample sunlight, guests can enjoy menus featuring local delicacies and seasonal menus. In favorable weather seasons, guests can enjoy lunch on an open terrace.
Sales of sports equipment, food, and alcohol
We sell various golf equipment, various products made using plums grown in the region, and locally brewed Japanese sake.