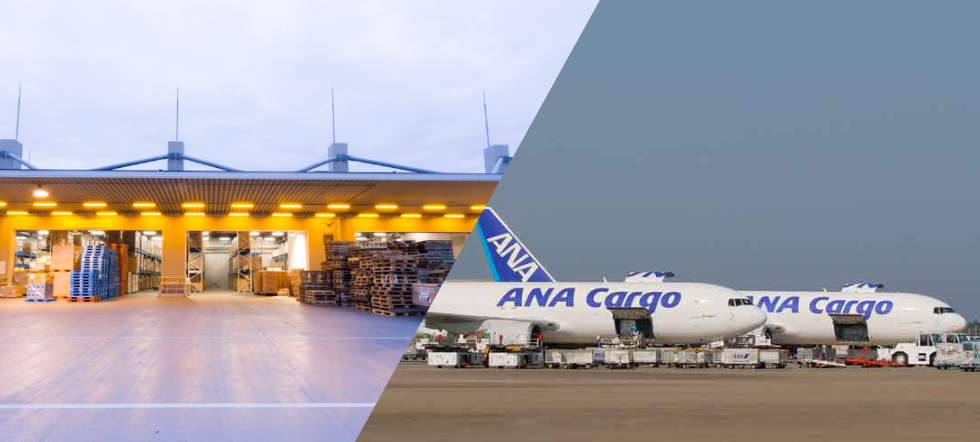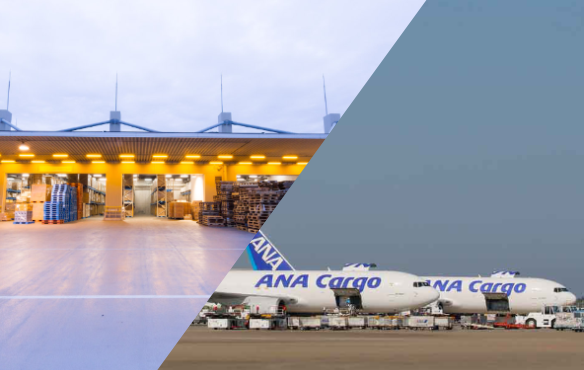 As the Logistics Division for the ANA Group, we use our years of experience to deliver ANA quality in the form of logistics services that meet the needs of our customers.
International Cargo Services (a part of the ANA Trading group) provides a one-stop logistics solution that covers everything from the various arrangements and procedures involved in import/export, to product management, warehousing, distribution processing, order management, and shipping management. We are the logistics company for the ANA Trading Group. From total third-party logistics to partial support for imports, exports, warehouse management, and domestic shipment, we provide optimal logistics services to support the diverse needs of our customers.
Airline Support Business
We carry out handling related to import and export of all aircraft parts for ANA and other airline companies, customs clearance with relation to in-flight service products (tableware, amenities, drinks, etc. used in planes), and warehouse management.
As professionals in air transportation logistics with a long track record, vast expert knowledge, and a strong dedication to compliance, we achieve accurate and speedy operations to provide the back-end support that helps aircraft travel safely and comfortably through the skies.
Airport Support and Diversification Business
As the provider of customer logistics, we offer a one-stop logistics solution, including total logistics coordination and international transport, as well as partial support including warehouse product storage management, warehousing management, shipping management, inventory and delivery management, distribution processing, and packaging. Focused on ANA duty free products sold at airports and on flights, we also handle products and e-commerce products from non-Group customers.
Business Activities
Import, export, and customs administration, shipping management, legal procedures, and ancillary services for aircraft, aircraft parts, aircraft equipment, in-flight sales products, airport duty free products, and e-commerce products
Warehouse management (storage, bond management, input/output management, product inspection, distribution processing, order management, inventory management, delivery management)
Total distribution coordination