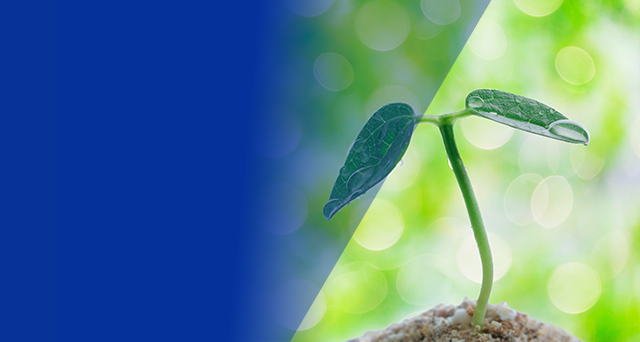 General principle
As a member of the ANA Group, the ANA Trading Group believes ideal CSR to consist of earning the trust of society through communication with stakeholders, striving for continuous growth, and constantly contributing to the creation of a future society.
We incorporate the needs and opinions of our stakeholders into our corporate activities while protecting and increasing our corporate value to strengthen the entire Group.
ANA Trading Group CSR Promotion Structure
Building an internal controls system
The board of directors of each company in the ANA Trading Group has outlined policies to ensure fair operations (8 basic policies for internal control systems) based on the provisions of the Companies Act. The companies have built internal control systems in accordance with those policies and implement PDCA based on regular monitoring to ensure compliance. To further enhance overall Group internal controls, in July 2008, we created the CSR Promotion Committee, which is chaired by the president and overseas four special subcommittees, the Compliance Risk Management Committee, the Food Safety Committee, the International Security Trade Control Committee, and the Consumer Product Quality Control Committee.
At the same time, as a consolidated subsidiary of ANA Holdings, we are required by the Financial Instruments and Exchange Act to establish internal controls and monitor financial reports. As a member of the ANA Group, we have implemented measures to address risks related to financial report mistakes or errors and have established a system for ensuring compliance. We are subject to evaluations by our internal audit division as well as evaluations conducted by the ANA audit division and an auditing firm.
Compliance Promotion System
We regularly remind all executives and employees that they are required to comply with the ANA Group Compliance Regulations as well as our own compliance regulations, and to act ethically.
The Compliance Risk Management Committee specifies important compliance policies, and members of this committee are appointed as CSR Promoters Managers by each division of each group company and ANA Trading Co., Ltd. to promote compliance in their respective businesses.
These initiatives related to compliance are regularly reported to the CSR Promotion Committee and, as necessary, reported to the Management Committee and the Board of Directors. Furthermore, we use the ANA Alert helpline established with the ANA Group as the consultation desk that promotes the early discovery of compliance issues.
Major initiatives
Risk Management
The ANA Trading Group has established the Compliance Risk Management Committee and the Safety Planning Department to prevent emergency situations and ensure rapid responses in the event of an emergency situation. These functions oversaw emergency response during the FY2010 New Influenza Pandemic and the March 2011 Great East Japan Earthquake.
Since 2013, all Group companies have adopted a management system entailing full employee participation-based risk preventative measures. Through this management system, companies use CSA (Control Self-Assessment) to identify risks and then hold risk conferences aimed at sharing risk information on an organizational level to help prevent the occurrence of risks.
Enhancement of information security
To enhance our information security, our Group has drafted the ANA Trading Group Information Security Manual, which outlines provisions related to information security systems of responsibility, information removal, storage, and disposal, and the management of confidential information. We reevaluated existing information management rules to identify three vital characteristics of information management: information confidentiality, information integrity, and business continuity (availability). The CSR Promotion Department takes the lead in ensuring the sufficient permeation of these ideals within the company, including conducting training and holding seminars. Furthermore, the ANA Group provides education using e-learning to promote the acquisition of knowledge related to information security. The ANA Trading Group also receives this education and training.
Quality Management
Our Group conducts food safety education and enlightenment activities, inspections, and audits on a continuous basis to ensure our ability to provide our customers with security and peace of mind regarding food. To prevent an impact on customer health in the unlikely event of a food incident, we have established a Food Safety Committee, for which food safety management supervisors are selected from business divisions and Group companies. This committee promotes improvements to daily work administration and information sharing to ensure our ability to guarantee food safety. Furthermore, our entire Group is involved in obtaining external quality management system certifications such as ISO and the Tokyo Metropolitan Food Hygiene Self-Management Certification System as part of our efforts to further improve our work quality and hygiene management levels as a business that handles food.
To ensure we acquire appropriate knowledge concerning the Food Labeling Act enacted in 2015, we encouraged Group employees to take the food label certification test as a way to increase the level of knowledge for the entire Group.

To establish a system for import/export administration, we created a Trade Control Committee, whose members and a trade control supervisor are designated from among divisions and Group companies involved in import and export operations. This committee implements strict internal controls and works to strengthen our security export control system. The last several years, we have continued to increase the number of transactions with overseas businesses and import/export operations have increased. In response, we work continuously to maintain our export control system by regularly updating regulations related to export control while also ensuring consistency with actual operations.
Our Group is certified by the Director General of Japan Customs as an AEO Business, which is recognition of our organized system for cargo security management and legal compliance. As an AEO Business, we will continue working to ensure both security for international trade and smooth operations.

Lastly, to ensure quality control for miscellaneous items such as clothing, accessories, and toys, we established a Consumer Products Quality Control Committee, whose members and managing supervisor are designated from among divisions and Group companies involved with these various products. This committee works to ensure quality control based on the Consumer Goods Quality Control Regulations and Quality Standards.
To ensure the safety and peace of mind of our consumers, as necessary we consign testing institutions and other external experts to conduct inspections and testing before selecting the products we will offer to customers.
We also conduct regular training led by external instructors to ensure we acquire the knowledge and skills necessary for quality control operations related to customer safety.
Diversity & Inclusion
As part of the ANA Group Declaration on Diversity & Inclusion, the ANA Trading Group conducts the following activities with the goal of creating a workplace that enables participation by a variety of human resources.


♦Promoting Women's Active Participation, Supporting Work-life Balance, Work Style Reform
Awareness reform

Providing opportunities to learn diversity management
We hold diversity expert-led seminars on promoting the utilization of women in the workplace for leaders to help cultivate awareness related to promoting Women's Active Participation.

Career support

Established Career Consultation Desk
We established a Career Consultation Desk to create an environment that makes it easy to seek career consultation related to life events.
Job Return system
We have incorporated a registration system for sending priority recruitment information to former employees who left the company for unavoidable circumstances, including childbirth, child-rearing, spouse's work transfer, once those circumstances no longer exist.
Career Design training for female employees
We offer an career design training for female employees.

Supporting Work-life balance

Provision of Support Handbook for the balance between work and family life
We have created and distributed to all employees a handbook that provides vital information related to achieving a balance between work and family life.
Nursing Care seminars
We hold seminars that provide valuable knowledge and information related to supporting a balance between nursing care and work life.

Work Style Reform
We have designated a Paid Leave Acquisition Promotion Date to promote the use of paid leave.
♦Diversity: Globally Competent Human Resources
We are hiring human resources, regardless of whether they are new graduates or mid-career hires, and regardless of nationality. Numerous foreign nationals are employed by the ANA Trading Group.
♦Diversity: Active Participation of Persons with disabilities
We work to create an environment that makes persons with disabilities possible to work equally with other employees.