In-flight Sales Merchandising Business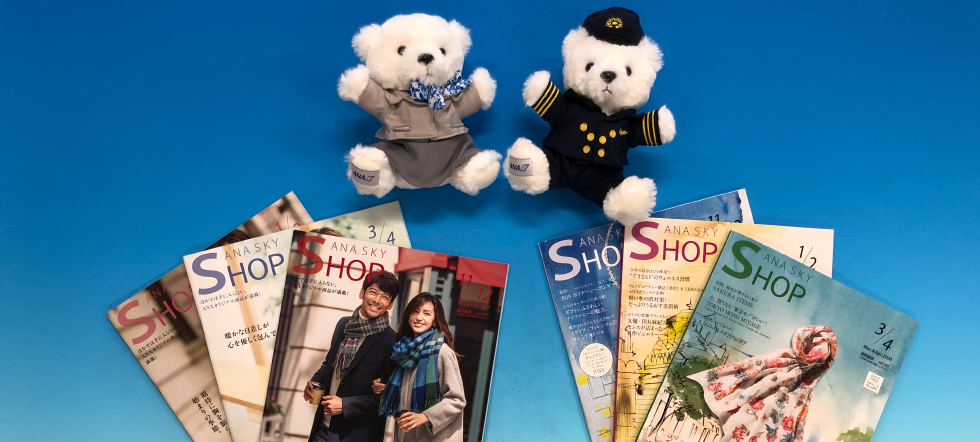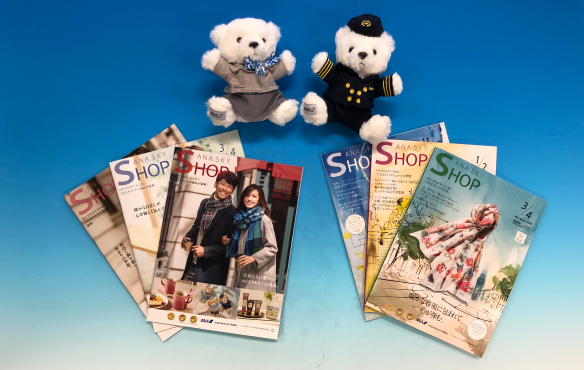 Propose high-quality, high value added products to customers.
The In-flight Sales Merchandising Business is responsible for ANA in-flight sales product selection, purchasing, sales promotion, and quality management.
We contribute to increasing the satisfaction of ANA customers by planning and procuring high-quality, diverse brands of duty-free products and unique collaboration products and by publishing the ANA SKY SHOP in-flight magazine.
We also provide the ANA STORE@SKY service, which allows passengers to use domestic in-flight Wi-Fi to continue shopping after their travels.
International line in-flight duty free sales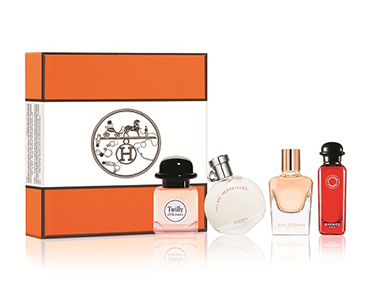 We offer elite international brands and fine select products from around the globe and duty free prices. In addition to popular brand products, we also offer a rich line-up of products that are available in Japan as well as ANA original products.
Domestic line in-flight sales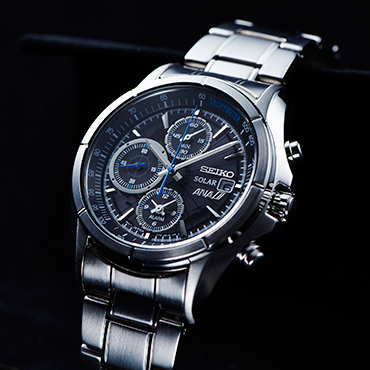 We work to develop high-quality products featuring brand value, functionality, and cost performance that meet customer needs. We offer a product range focusing on original products that are available for purchase only on ANA flights.
ANA STORE@SKY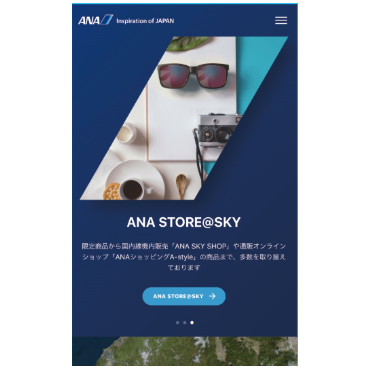 An EC website offered as part of the ANA Wi-Fi Service on ANA domestic routes. Offers a vast product lineup, including in-flight sales products, special ANA STORE@SKY limited products, and ANA Shopping A-style select products.
*Operated in collaboration with the EC Business Division.
Business Activities
Planning, development, purchasing, and management of in-flight duty free merchandise on ANA international flights
Planning, development, purchasing, and management of exclusive in-flight merchandise on ANA domestic flights
ANA STORE@SKY product planning, development, purchasing, and site management