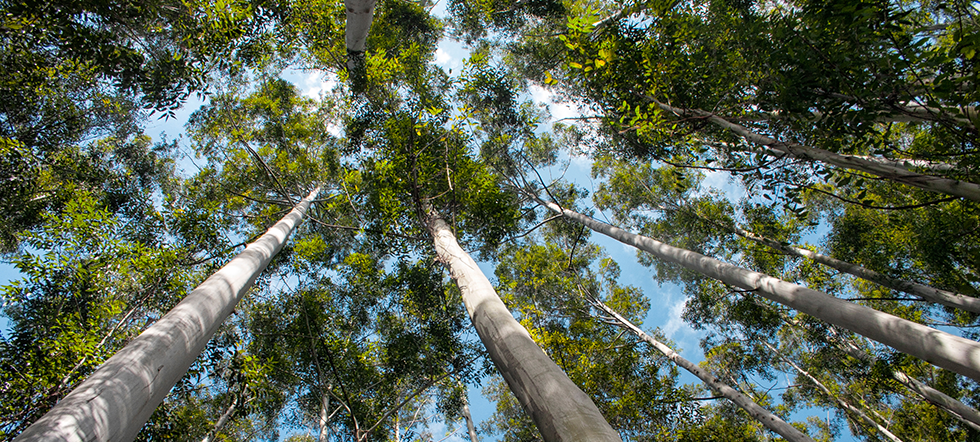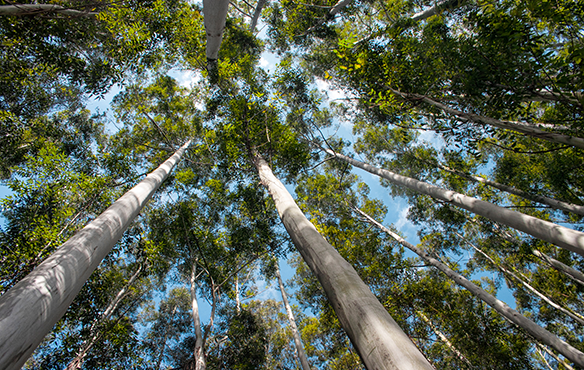 With paper, pulp, materials and consumable goods as the business foundation, we will continue to supply value added products to the life around the world.
We procures raw materials and materials used in the manufacturing of daily consumer goods and delivers finished products to our customers. We have are a total solutions business, from upstream to downstream. Upstream, we conduct sales of pulp, the raw material used to make paper. Mid-stream, we sell base paper. Downstream, we conduct sales of daily consumer goods. Currently, in addition to expanding our business domain by conducting sales of daily consumer goods, we also provide proposals for the digitization of product ordering tasks, propose logistics solutions, and conduct human resource development for the personnel to oversee these tasks.
Base Paper and Raw Materials Business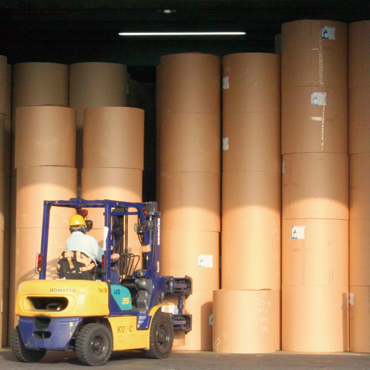 As an upstream and midstream business, we import pulp, the raw material for paper, and sell to papermaking companies. Also, we sell the base paper made from pulp to printing and processing companies. The products we handle include paper for publishing, information paper, printing paper, paper for cardboard, packaging paper, white paperboard, special paper, and functional paper. In addition to paper, we also handle raw materials for plastic bags (polyethylene, polypropylene) and more recently we are focusing on activities related to the development of new eco-friendly materials.
Consumer Products Business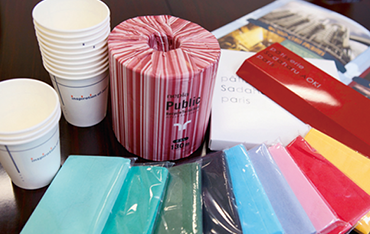 We offer lifestyle products and sundries used by consumers on a daily basis. The paper products we offer include shopping bags, paper boxes, envelopes, paper napkins, hand wipes, and more. The petrochemical products we offer include polyvinyl bags, film, and plastic wraps that we mainly sell to the dining establishment industry.
A2 Care Business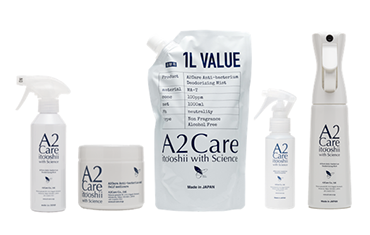 A2Care is a natural, safe disinfectant deodorization liquid product that is made from 99.99% water. A2Care is safe to use on fabrics, metals, and plastics, making it perfect for use on ANA aircraft and in lounges. We are responsible for sales agent activities.
Business Activities
Import and sales of pulp
Sales of printing paper and other base paper
Sales of various paper-products
Sales of food service business supplies
Sales of the air cargo and the plane maintenance-related material
Sales of A2Care (disinfectant)
Related offices
Okinawa office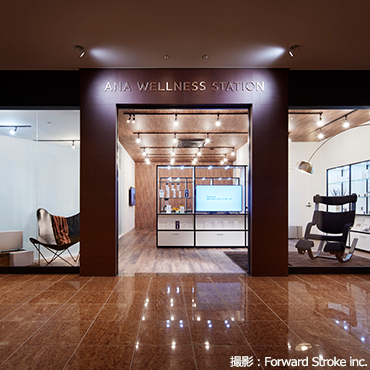 We operate ANA WELLNESS STATION in the dramatically growing Okinawa market. The ANA WELLNESS STATION is a space that specializes in wellness products that allow guests to see, feel, and experience. Serving as a space for us to propose distinguished health-related services to customers in Okinawa, we aim for further growth through marketing activities and networking.
We also sell guestroom amenities and fixtures to hotels and resorts in Okinawa. We provide value-added proposals that fully utilize our capabilities as a trading company, including providing logistics functions.