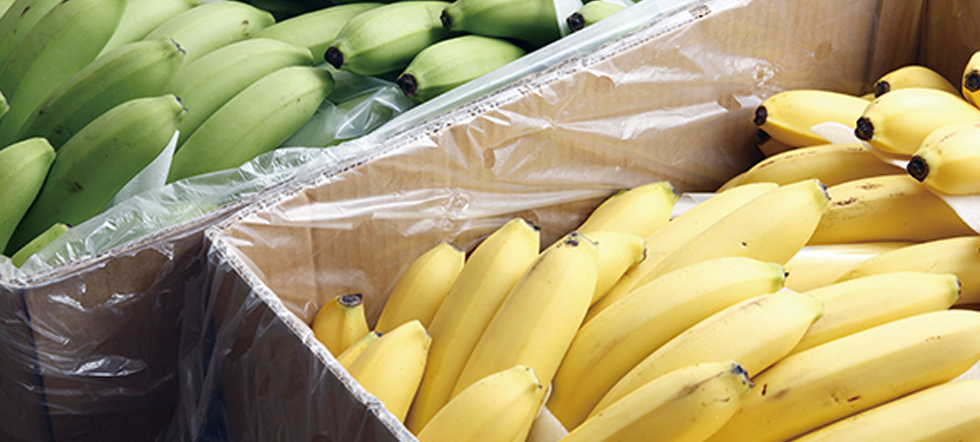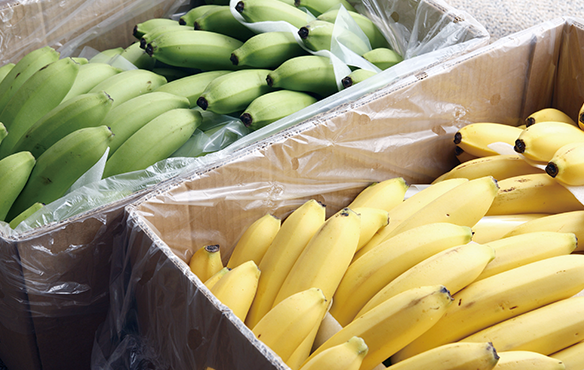 We conduct thorough quality control, with our employees overseeing all processes from managing the production site overseas through to importing, processing and finally selling. Strict quality control is the first step to earn customer trust.
We developed the private brand of bananas, "frescana" produced in the Philippines and "Tanabe Farm" produced in Ecuador, South America, in collaboration with ANA TRADING, and we distribute them as a flagship product of our Fresh Produce Business. We guarantee safety by reinforcing our traceability system, and fully leveraging our advantageous integrated distribution system from managing production site through to importing, processing and finally selling.
Our main buyers are major supermarkets, convenience stores, and produce markets nationwide. The volume of bananas we supply accounts for approximately 10% of all banana sales in Japan.
*The name "frescana" is a combination of the word "fresco" (means "fresh" in Spanish) and ANA.
The Fresh Food Business is operated by ANA Foods Co, Ltd., a company formed in April 2015 following the consolidation of ANA TRADING Group food-related businesses.
Service List
Tanabe Farm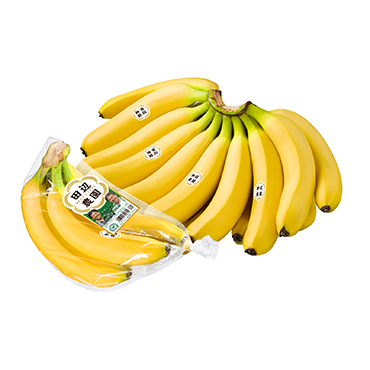 The ANA Group executed an exclusive agreement with Tanabe Farm, which is located at an elevation of 300 meters in Ecuador, South America in June 2005 to conduct the centralized management of distribution from the plantation to stores in Japan.
Utilizing the characteristics of its soil with recycling-based agriculture, a method wherein damaged bananas as well as non-edible parts such as stems and leaves are reintroduced back into the fields as organic fertilizer without being wasted. The plantation also uses ozone water sterilization to manage quality. These processes are part of our commitment to ensuring food safety and environment-friendliness.
We distribute carefully selected products backed by the reliability of Japanese owner Mr. Masahiro Tanabe.
Tanabe Farm
frescana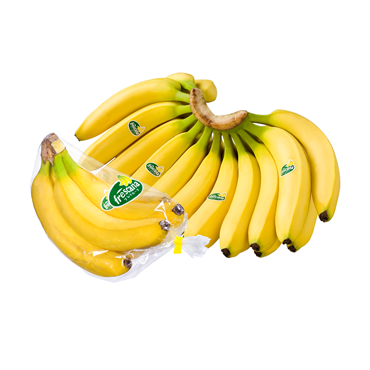 Our private brand "frescana", for which operations were launched in November 2001, was named after the word "fresco", which means fresh in Spanish, and ANA for the importer ANA Trading. The plantation located in Mindanao Island in the Philippines, practices safe and environmental friendly cultivation by limiting the use of pesticides and chemical fertilizers to the bare minimum.
We take responsibility for the delivery of safe products to our customers by visiting the plantation frequently to ensure the utmost attention is given to quality control.
frescana
Business Activities
Import and sales of fresh produce (tropical fruits such as bananas, grapefruits, papaya, and mango, and vegetables)