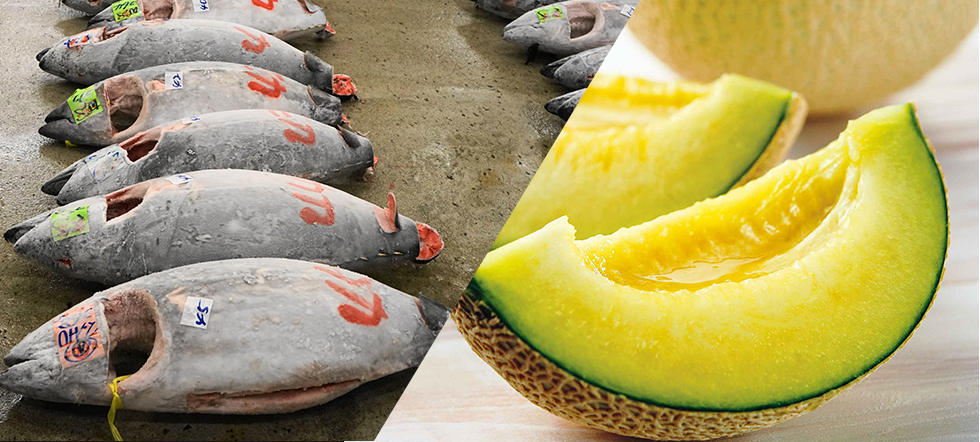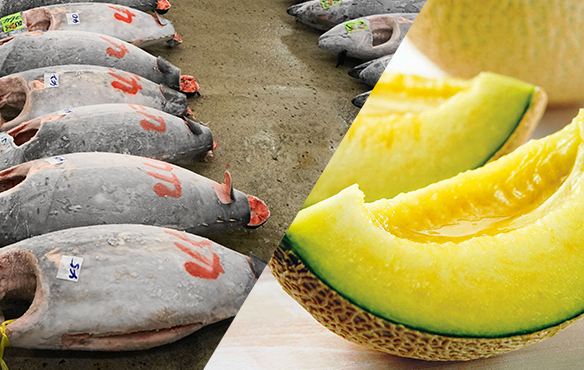 Delivering highly fresh Japanese foods to customers around the world.
Embracing a philosophy of delivering delicious Japanese food to customers around the world, the Export Business carefully selects and exports fresh food and processed foods such as traditional Japanese dishes procured throughout Japan.
From East Asia to Southeast Asia and beyond, we are spreading our wings to reach farther around the world.
The Food Export Business is operated by ANA Foods Co, Ltd., a company formed in April 2015 following the consolidation of ANA TRADING Group food-related businesses.
Delivering seasonal fresh food to the world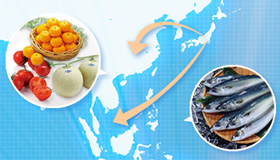 Fresh food, including fresh fish and fruits sourced from across Japan are exported using methods that ensure maximum freshness. Through distribution network alliances with local partners, this produce is delivered to famous restaurants and Japanese food franchises around the world, providing the joy of fresh Japanese seasonal ingredients.
Transmitting Japanese food culture
We export Japanese traditional prepared dishes and wagashi sweets from Japan and deliver them to customers in various countries to help transmit Japanese food culture around the world.
We will continue to undertake initiatives aimed at promoting Japanese food culture by introducing Nihonshoku, real Japanese food that conveys the four seasons of Japan and the different tastes of the seasons.
Business Activities
Export of fresh foods and processed foods from around Japan to around the world