In-flight Products & Service Business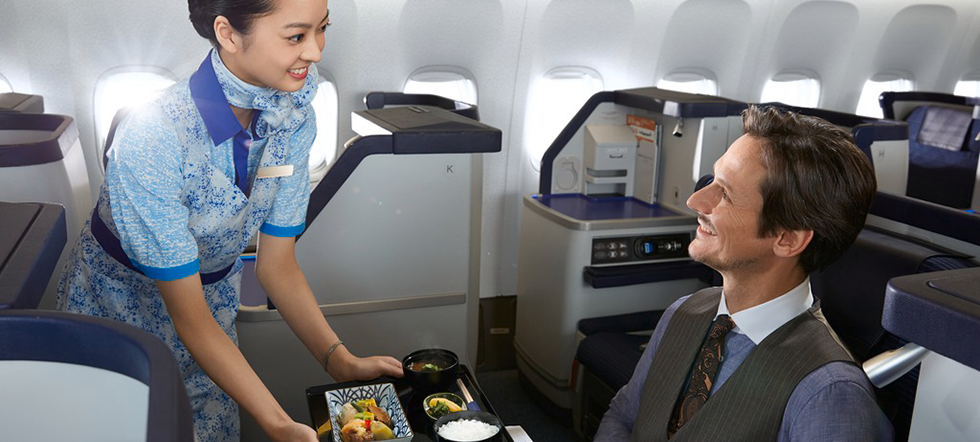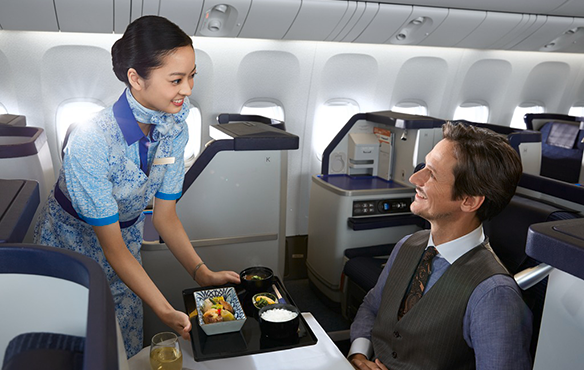 Our main business is the planning, development, procurement, and quality management of service products for airport lounges and ANA flights.
To provide a more pleasant air travel experience for our passengers, the In-flight Service Business handles all the merchandise served at airport lounges and during in-flight service. The ANA Group is the only Japanese airline to receive 5 Stars, the highest possible rating, on the Airline Star Ranking by SKYTRAX in the UK (only 9 airlines worldwide achieved this ranking). Our business activities play a role in the achievement of this recognition.
Cabin Products Business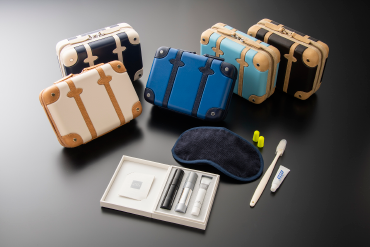 Utilizes our domestic and international networks to develop safe, functional products used during in-flight service and airport lounge service (tableware, blankets, linen, amenities, etc.)
Beverages/Food Business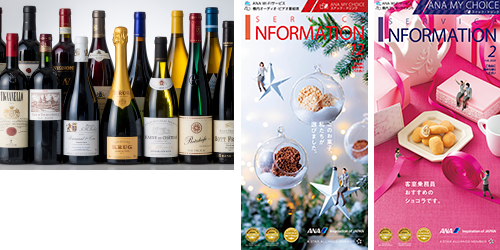 The main merchandise we handle is the beverages and foods served during in-flight services and in airport lounges as well as the beverages and food served on domestic flights. We utilize our networks with domestic and international food and beverage manufacturers to conduct product development and selection, including the procurement of wines from around the world, and quality management.
New business development
We are applying the vast network and knowhow cultivated by ANA to plan and sell cabin service products mainly to overseas airlines.
Through collaborations with the ANA Group and other industries, we conduct new product development and develop new businesses that incorporate the brand value of the ANA Group.
Business Activities
Planning and development, procurement, and quality management for products and service goods used for ANA in-flight services and at airport lounges (cabin products , consumables, beverages, food items other than in-flight meals, etc.)
Planning & development, procurement, and quality management of purchased in-flight services (beverages, food, etc.)
Sales of cabin products , beverages, food, and in-flight sales products to domestic and international airlines
Development of new businesses incorporating the ANA brand (product development based on corporate collaborations and brand value sales)